Adjustable Double Dolphin Ring Picture

Adjustable dolphin rings are a great idea! so even if you don't know the exact size of the receiver your are making a good long lasting choice. This adjustable double dolphin ring has its own presence and is appropriate as an engagement ring or a mother day gift.
The picture aside is part of my album of dolphin ring pictures.
In my opinion adjustable rings are not a good selection for a wedding ring because they have an " air " of " informal ". In case a wedding I suggest you take a look at our wedding dolphin ring page.

This picture is courtesy of Adam Fox Jewelry.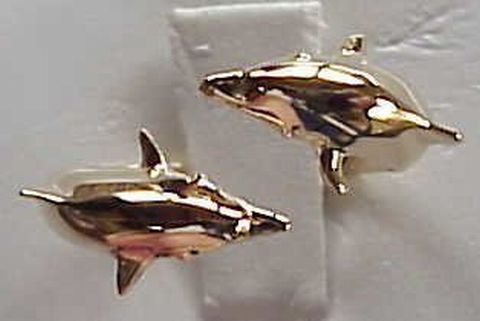 Why dolphins?
Here is more information on dolphins and why this mammal is so inspiring for us.
Take a look at hitech-dolphin's recommended sources of information on bottlenose, general dolphin information, amazing dolphin art, pictures of baby dolphins, big dolphin posters, free dolphin screen savers, exiting dolphin pictures, and beautiful dolphin clip art and cartoons.