Pictures of Baby Dolphins
Below are my selected sources for free pictures of baby dolphins. Enjoy! And take a look at the dolphin pictures album and at the other dolphin resources below.
Baby Dolphin Pictures
Here is a young dolphin, together with his mother.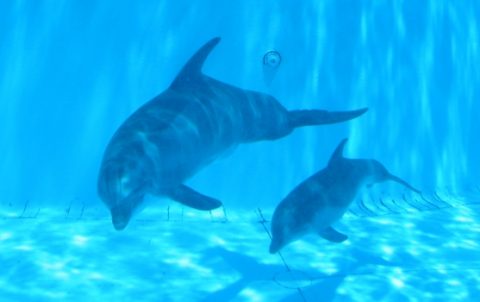 Why Dolphin Pictures
Wild Dolphins are one of the most beautiful animals on the ocean. Those mammals are great teachers, teaching us to regain our playfullness and joy.
There are many dolphin pictures, but good pictures are quite rare. The most beautiful pics are those made in nature, underwater, with an inspirational quality of light. You need a professional underwater photographer which with a lot patience and experience in order to make them.
Baby dolphin pictures are especially rare - here are the best photos and posters I've found.
Free Pictures of Baby Dolphins
A clear baby dolphin picture - together with his mother.
Photos of the birth of a baby dolphin
Here are facts about baby dolphins as well as a small picture
The third picture is a baby dolphin picture
Pictures of baby dolphins surface in hong kong waters
Fully Experience the joy of dolphins
Take a look at hitech-dolphin's recommended sources of big dolphin posters, dolphin information, free dolphin screen savers, amazing dolphin art and beautiful dolphin clip art and cartoons.