Dolphin Jewelry - Diamond Heart Dolphin

The diamond heart dolphin golden jewelry picture below is part of my Dolphin Jewelrys Pictures Gallery.
Dolphins opens us emotionally. They remind us of the ever-going sea, of the wild ocean, of the softness of real love, the shining light of our own soul. Dolphin jewelry, like in this picture, helps us to remember this evergoing connection even while we are away from the sea.
This picture is courtesy of Adam Fox Jewelry.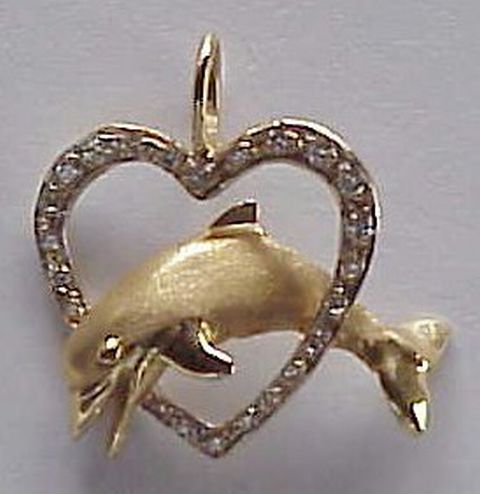 Why dolphins?
Here is more information on dolphins and why this mammal is so inspiring for us.
Take a look at hitech-dolphin's recommended sources of information on bottlenose, general dolphin information, amazing dolphin art, pictures of baby dolphins, big dolphin posters, free dolphin screen savers, exiting dolphin pictures, and beautiful dolphin clip art and cartoons.