Dolphin Jewelry - Dolphin in Circle
Dolphins Jewelry: The dolphin picture below is part of my Dolphin Jewelry Pictures Gallery.
It's known that circles represent the never ending cycles of life. Continuous joy brought to you by this magnificent mammal in the center of " eternity ".

The eternal flow of live expressed in this
Dolphin in Circle jewelry picture ...
This picture is courtesy of Adam Fox Jewelry.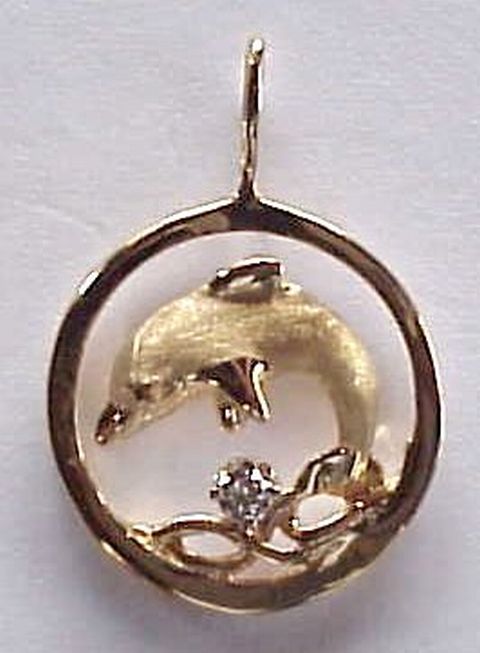 Why dolphins?
Here is more information on dolphins and why this mammal is so inspiring for us.
Take a look at hitech-dolphin's recommended sources of information on bottlenose, general dolphin information, amazing dolphin art, pictures of baby dolphins, big dolphin posters, free dolphin screen savers, exiting dolphin pictures, and beautiful dolphin clip art and cartoons.